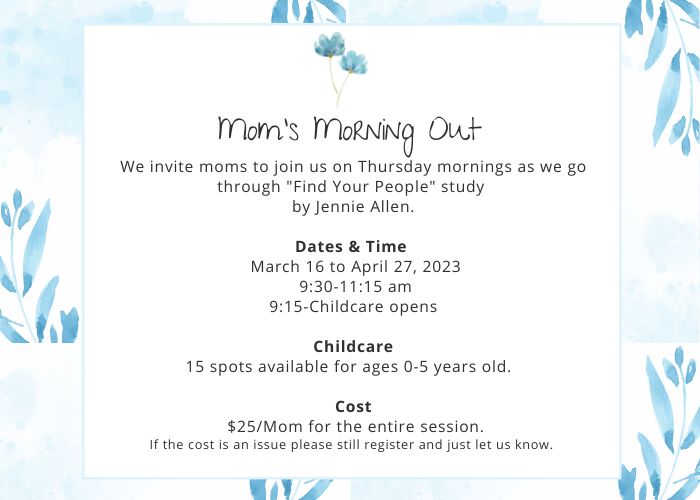 Moms Morning Out is a place for women to experience community, encouragement and explore their faith. For our spring session we will be going through Jennie Allen's Find Your People Study! Every participant will receive a study guide and access to the videos incase you have to miss a week. Each morning will consist of watching a study video, table discussion, snack, visiting, and an activity.
If you have little ones attending our childcare they will be looked after by caring volunteers who will help them participate in age appropriate activities including a snack time.
Register by March 13 by clicking HERE.